THE EFFECTIVENESS OF EXECUTING TRIALSE-COURT DURING THE COVID-19 PANDEMIC IN MATTERS OF SHARIAH ECONOMIC LAW PERSPECTIVE MASLAHAH MURSALAH IMAM ASY SYATIBI
Case Study of the Medan Religious Court
Abstract
Abstract: E-Court is an application that is integrated with SIPP which is used to process lawsuits/applications, payment of court fees, summons, notifications and delivery of decisions electronically, as well as to process other administrative services. Imam Syatibi also said that sharia actually aims to realize the benefit of humans in this world and in the hereafter. In the e-court trial during the Covid-19 pandemic there were benefits that made it easier to conduct trials and there was no harm in the trial. This e-court trial is very effective which makes it easier for every plaintiff and defendant to conduct a trial. In e-court trials it is very often used in the Medan Religious Court itself, especially regarding sharia economic cases, the effectiveness of online case registration through the E-Court application that can be obtained from this application, namely, saving time and money in the case registration process, payment of down payment fees which can be done in multi-channel channels or from various payment methods and banks, Documents are properly archived and can be accessed from various locations and media, Faster Data Retrieval Process.   Keywords: Imam Asy-Syatibi, sharia economic law, effectiveness, e-court trials.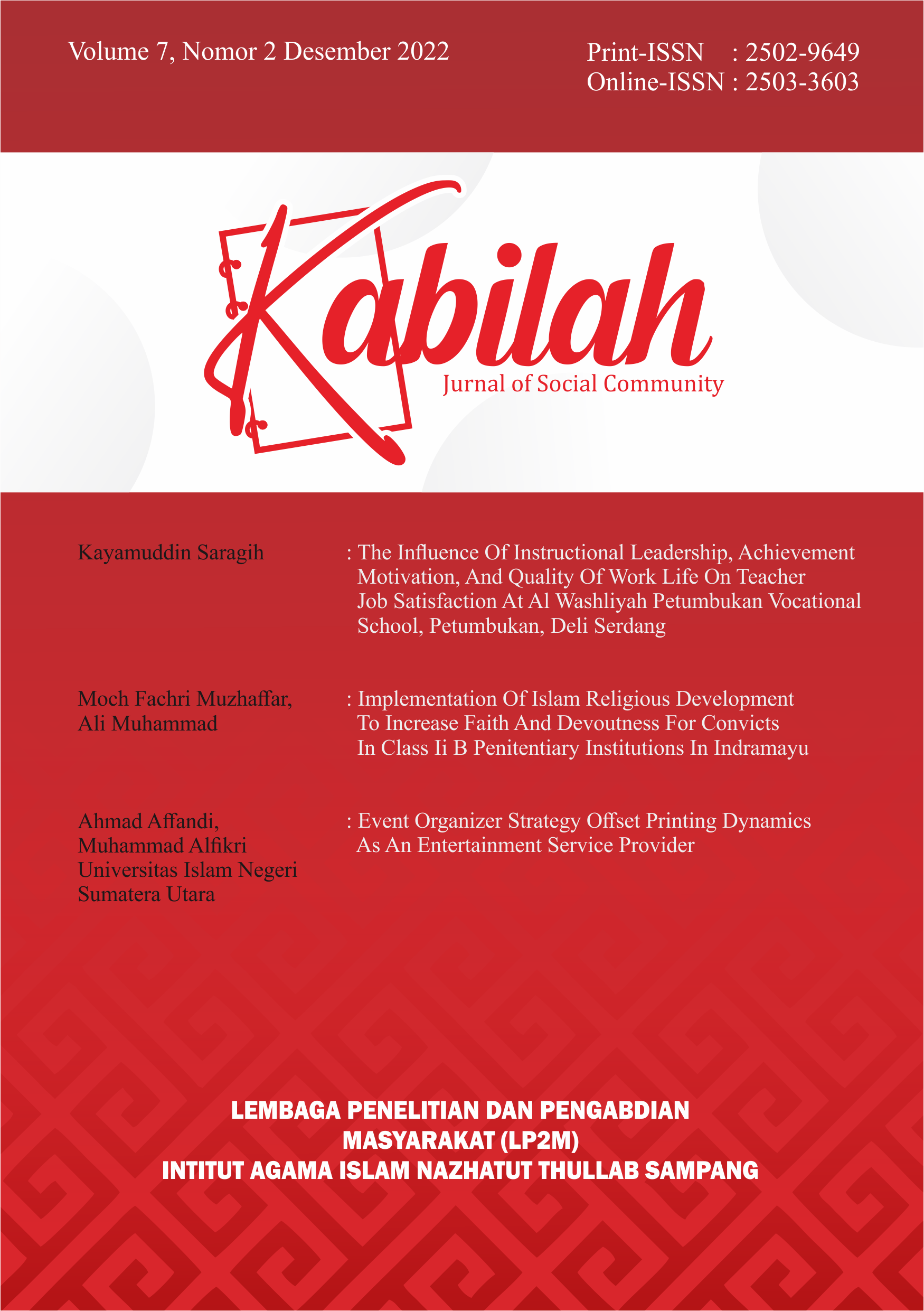 Downloads
How to Cite
Yani, Ermida, and Fauziah lubis. "THE EFFECTIVENESS OF EXECUTING TRIALSE-COURT DURING THE COVID-19 PANDEMIC IN MATTERS OF SHARIAH ECONOMIC LAW PERSPECTIVE MASLAHAH MURSALAH IMAM ASY SYATIBI: Case Study of the Medan Religious Court". KABILAH : Journal of Social Community 7, no. 2 (December 27, 2022): 435–446. Accessed November 30, 2023. http://ejournal.kopertais4.or.id/madura/index.php/kabilah/article/view/6319.
License
Copyright (c) 2022 KABILAH : Journal of Social Community
This work is licensed under a Creative Commons Attribution-ShareAlike 4.0 International License.