HARUN NASUTION'S THOUGHTS ON THE CONCEPT OF RENEWAL OF ISLAMIC EDUCATION
Usan dan Helmi Aziz

Universitas Islam Bandung
Abstract
This paper aims to examine the thoughts of Harun Nasution through the goals of education, educators, students, curriculum, methods, and implications for the Islamic education system in Indonesia which is expected to develop the potential of students and form good morals so that later they will be useful for the community so that they can be used as role models by intellectual generations. next. The method used is a qualitative approach with the type of literature review and secondary data sources in the form of books and journals. The conclusions in this study and examples in the purpose of Harun Nasution's Is Islamic education being to form pious people, educators must be able to set good for students, students must study moral and scientific education, the Curriculum must contain Fiqh or Islamic law, Islamic history, and Islamic faith, and its implications for Islamic education in Indonesia is to experience significant progress if the ultimate goal is to become a servant of Allah, Muttaqin Man, Khalifah of Allah fil Al-Ardh, Prosperous Man in the World and the Hereafter.
Keywords: Harun Nasution, Islamic Education, Thought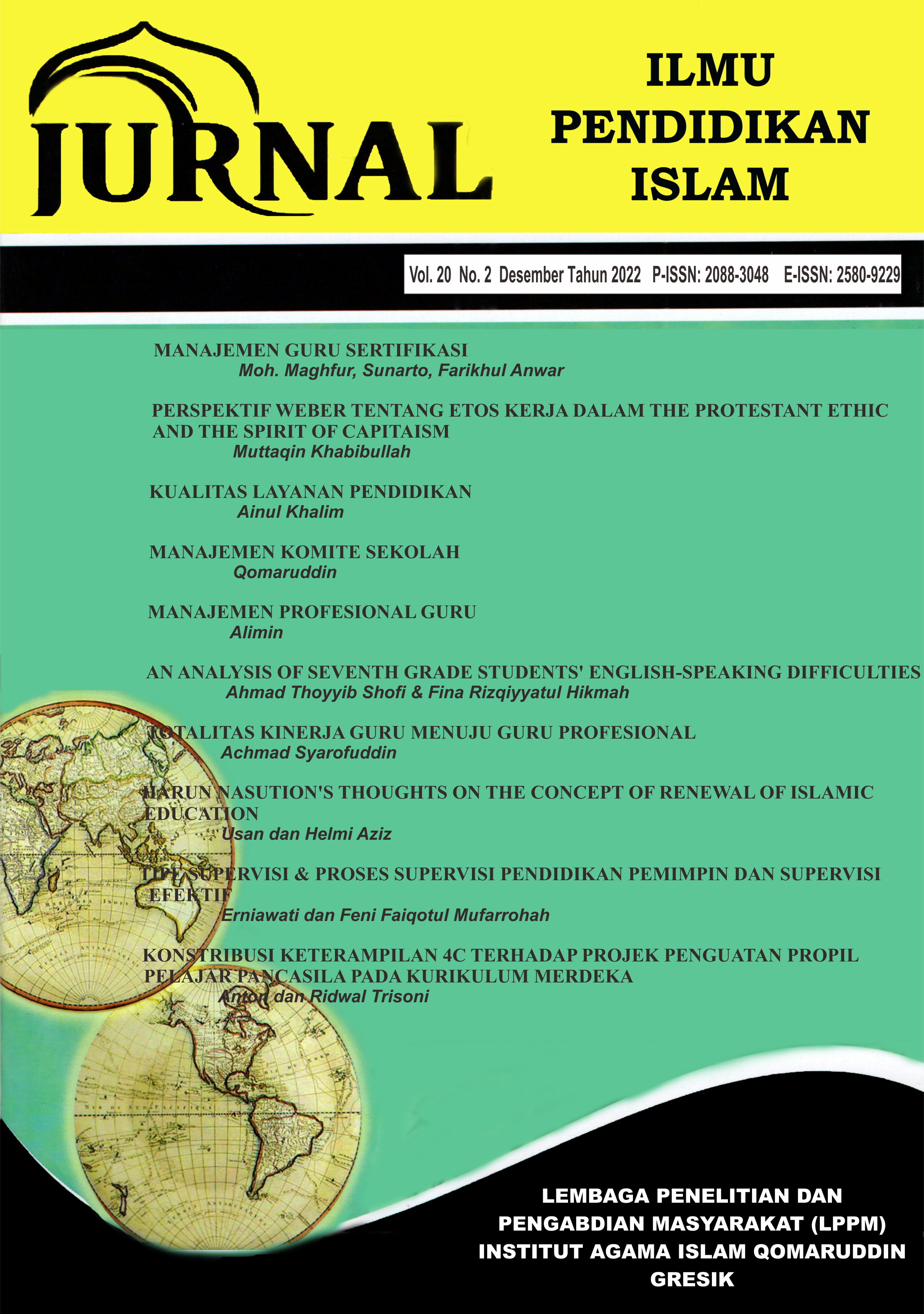 Copyright (c) 2022 Jurnal Ilmu Pendidikan Islam
This work is licensed under a Creative Commons Attribution 4.0 International License.