Ahruf Sab'ah dan Qira'at
Muhammad Imamul Umam

MA Nurul Islam Tengaran
Abstract
The set of knowledge used to understand the Qur'an is commonly called Ulumul Qur'an. Among those belonging to it is Qira'at Study, the outline is the science of reading. On this occasion, we will discuss a bit about Qira'at Study. Although, some scholars of the Qur'anic scholars have assumed that qiraat is an unattractive study, since this study is not in direct contact with the daily lives of Muslims. However, it is noteworthy that the extent to which the discourse qiraat able to give us benefits, especially related to the verses of the law and others. Therefore we need understanding, knowledge and matters concerning qiraat.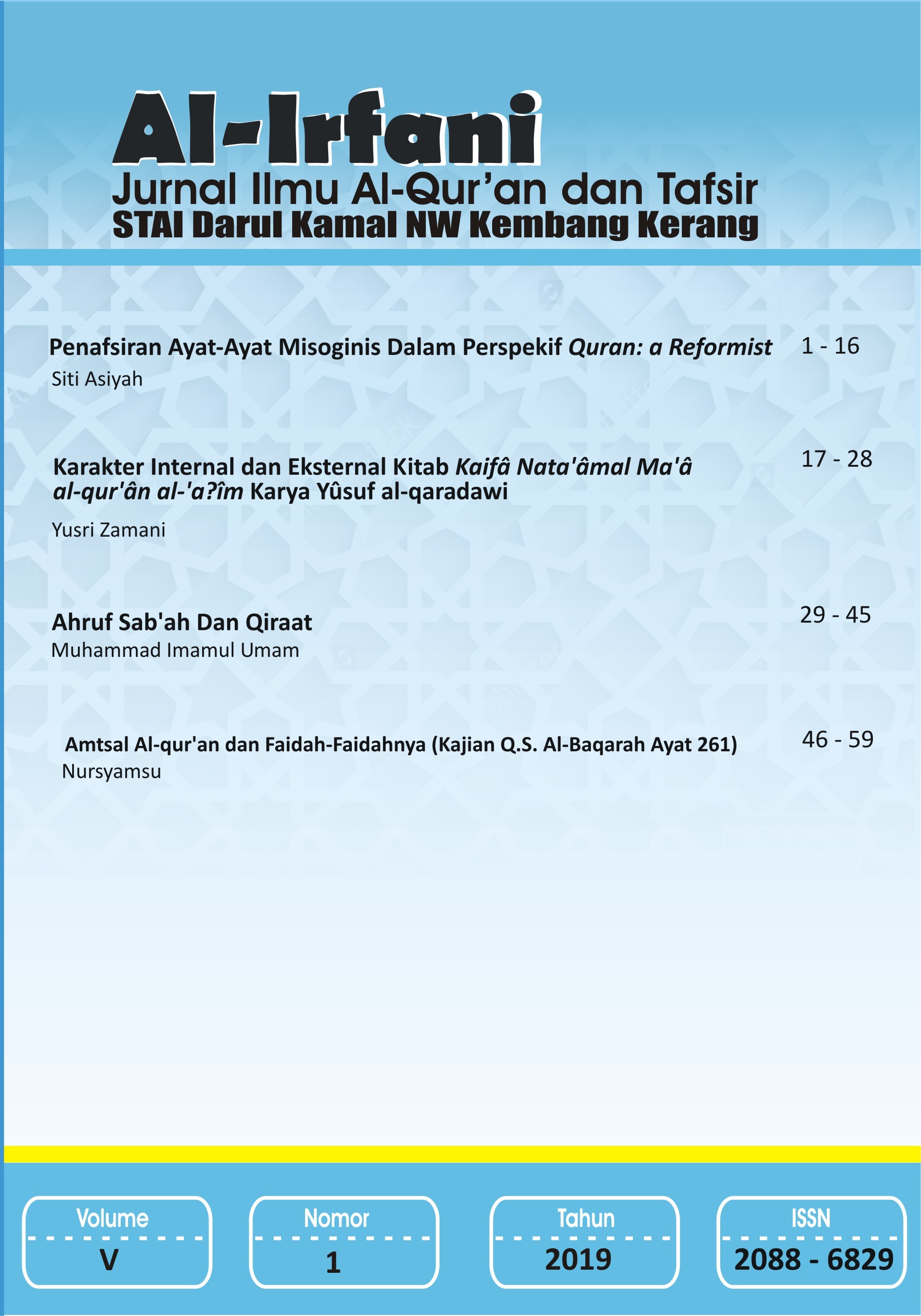 How to Cite
Umam, M. (2019). Ahruf Sab'ah dan Qira'at. Jurnal Al-Irfani : Jurnal Kajian Tafsir Hadits, 5(1), 29 - 45. Retrieved from http://ejournal.kopertais4.or.id/sasambo/index.php/alirfani/article/view/3003
This work is licensed under a Creative Commons Attribution 4.0 International License.
Creative commons attributtion-Share alike (DY-SA)