ANALISA KESULITAN BELAJAR BAHASA INGGRIS PADA MAHASISWA JURUSAN PENDIDIKAN AGAMA ISLAM DI STAI PANCAWAHANA BANGIL
Difficulties in learning English.
Abstract
English as a language that has an important role  in international world. Having a good understanding of English, mean that we understand the development of science and technology. With the English, we understand the content of International journal that written in English. The result of study of the student of Islamic Major or Pendidikan Agama Islam (PAI) of Sekolah Tinggi Agama Islam Pancawahana (STAIPANA) Bangil in English subject were under standart. The score showed that 60% of the students got  C grade. Based on the condition, the researcher interested to conduct the research that focused to identify the student's difficulties factorsin learning English.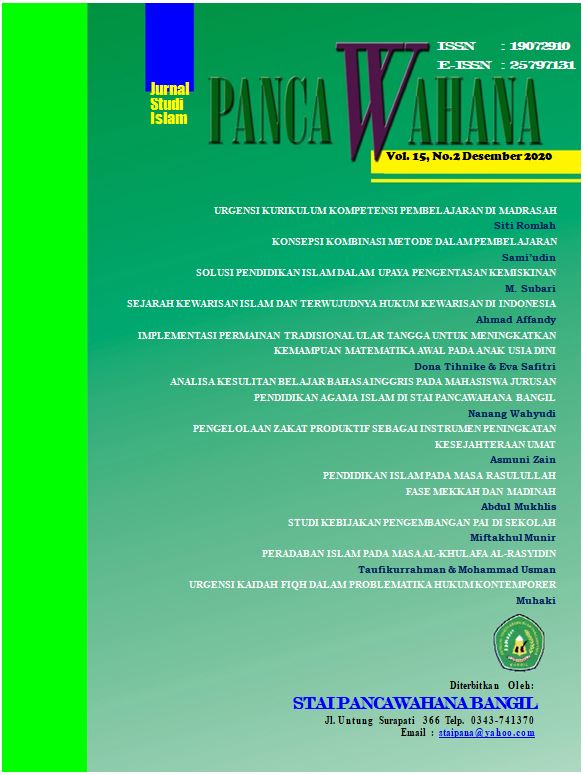 Hak Cipta
Jurnal Studi Islam Panca Wahana ini bisa digunakan bagi akademis dan juga khalayak luas.