MENIMBANG URGENSITAS MAQASID AL-SHARIAH DAN APLIKASINYA DI ERA KONTEMPORER
Abstract
This paper describe of maqāṣid al-sharīa and its application in the modern world. In the few last years show it that study on maqāṣid al-sharīa is very important and significant to explore the Islamic law and finding the meaning beyond the text. Globally, the social and religious problems in the contemporary era was very sophisticated and complicated. A new problems grow up without can't be stop it. This situation and condition needs to fast respons from the religious scientist to solved. They need a new paradigm to explore the Islamic law so that can be application it in the present day. On this context, the research want to answer a few questions, firstly, how the define and characteristic of maqāṣid al-sharīa; secondly, how the history of maqāṣid al-sharīa from classic until contemporary era and it's new paradigm?; thirdly, how to contextualization maqāṣid al-sharīa in Indonesia today and it's contribution to solve the several social and religious problems in Indonesia? This paper is library research that use deductive and inductive method. Meanwhile, the research use some approachs as such as historical-philosopys and descriptive analylisis. The important thing of this research is to found significantly and reactualization of the meaning and understanding of maqāṣid al-sharīa in the contemporary era.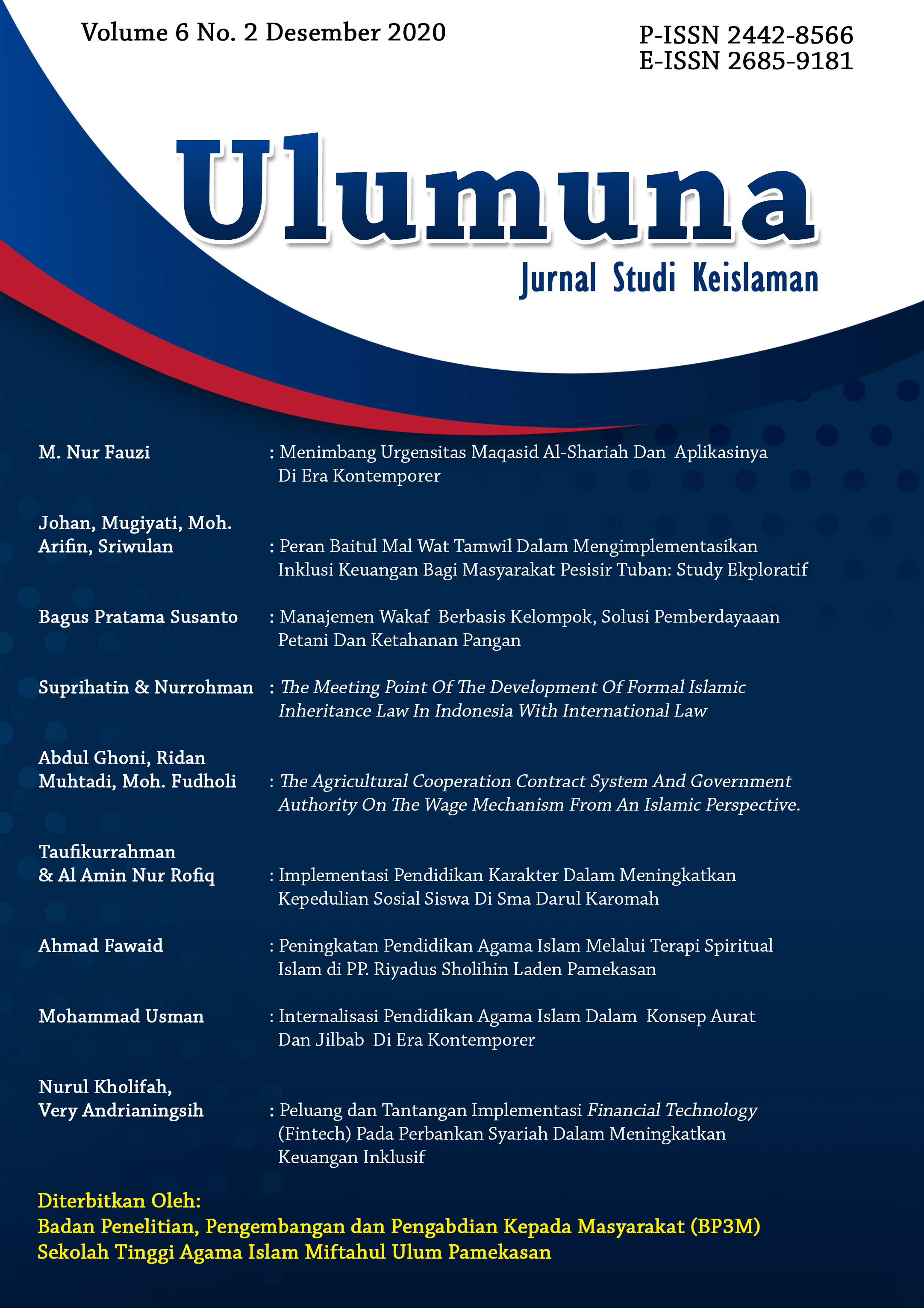 How to Cite
Fauzi, M. (2020, November 23). MENIMBANG URGENSITAS MAQASID AL-SHARIAH DAN APLIKASINYA DI ERA KONTEMPORER. Ulumuna: Jurnal Studi Keislaman, 6(2), 154-182. Retrieved from http://ejournal.kopertais4.or.id/madura/index.php/ulumuna/article/view/4082
This work is licensed under a Creative Commons Attribution-ShareAlike 4.0 International License.
Jurnal ini terbuka untuk umun dan bisa digunakan untuk kepentingan ilmiah lainnya