THE MEETING POINT OF THE DEVELOPMENT OF FORMAL ISLAMIC INHERITANCE LAW IN INDONESIA WITH INTERNATIONAL LAW
Suprihatin Suprihatin

Islamic University "45" of Bekasi

Nurrohman Nurrohman

Post-graduate Program of State Islamic University (UIN) Sunan Gunung Djati, Bandung
Abstract
The policy of developing formal Islamic inheritance law by the government of the Republic of Indonesia is closely associated with the spotlight of the world news, particularly concerning the consequences of international relations and agreements. Referring to this matter, the disclosure of the meeting point of formal Islamic inheritance law in Indonesia and international law is highly required as an effort to create world harmony and build knowledge for the international community who interacts with Indonesian citizens or when dealing with formal Islamic inheritance law in Indonesia. Through the application of the descriptive method, it can be found that the meeting point of Islamic inheritance law in Indonesia with public international law occurs at the meeting of articles 23 of the UDHR and articles 2, 3 and 23 of the ICCPR with several articles in the compilation of Islamic law Book II and some dynamic religious court judges' decisions. Meanwhile, the meeting point with private international law is at the primary and secondary linkage point as well as on the lex site and lex patriae  principles.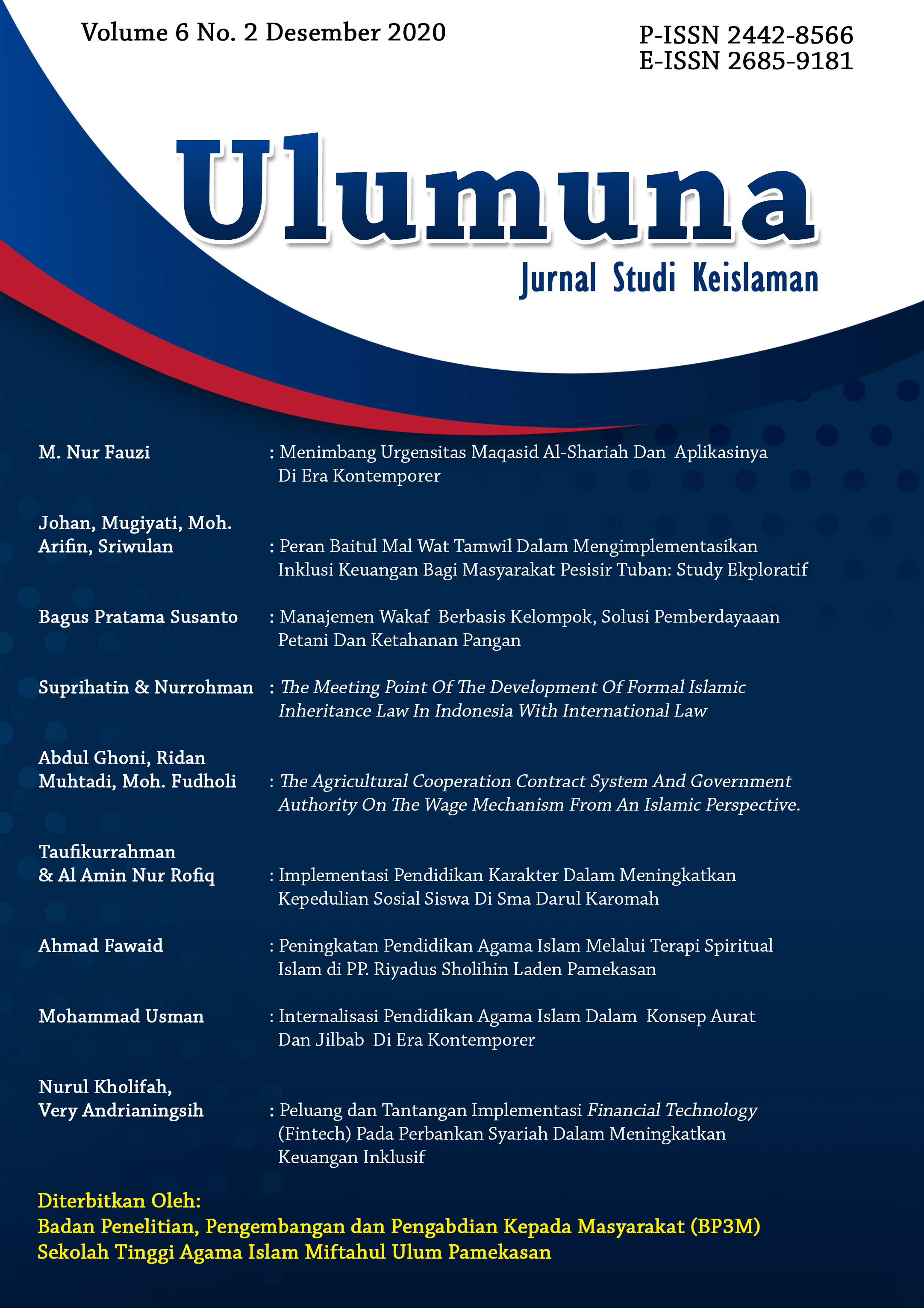 How to Cite
Suprihatin, S., & Nurrohman, N. (2020, November 23). THE MEETING POINT OF THE DEVELOPMENT OF FORMAL ISLAMIC INHERITANCE LAW IN INDONESIA WITH INTERNATIONAL LAW. Ulumuna: Jurnal Studi Keislaman, 6(2), 219-235. Retrieved from http://ejournal.kopertais4.or.id/madura/index.php/ulumuna/article/view/4111
This work is licensed under a Creative Commons Attribution-ShareAlike 4.0 International License.
Jurnal ini terbuka untuk umun dan bisa digunakan untuk kepentingan ilmiah lainnya