PENINGKATAN PENDIDIKAN AGAMA ISLAM MELALUI TERAPI SPIRITUAL ISLAM DI PP. RIYADUS SHOLIHIN LADEN PAMEKASAN
Abstract
This study aims to determine how the improvement of Islamic religious education is achieved by carrying out Islamic spiritual healing at the Riyadhlus Sholihin Islamic Boarding School, whether it is related to the efforts made, the successes and the influencing factors. This Islamic spiritual healing is carried out so that there is an increase in understanding and practice of Islamic education values and the avoidance of students from mental illness. Islamic spiritual healing is an effort to treat or cure psychological disorders. Such as anxiety, restlessness and anxiety reactions that the sufferer is still in a conscious state which is carried out based on the concept of al-quran and hadith. Islamic spiritual as a method of living and experiencing the values that exist in Islamic teachings. And in Islamic spiritual healing it refers to the concept of soul purification (tazkiyatun nufus) of Imam Al Ghazali. Namely: Takhalli, tahalli dan tajalli.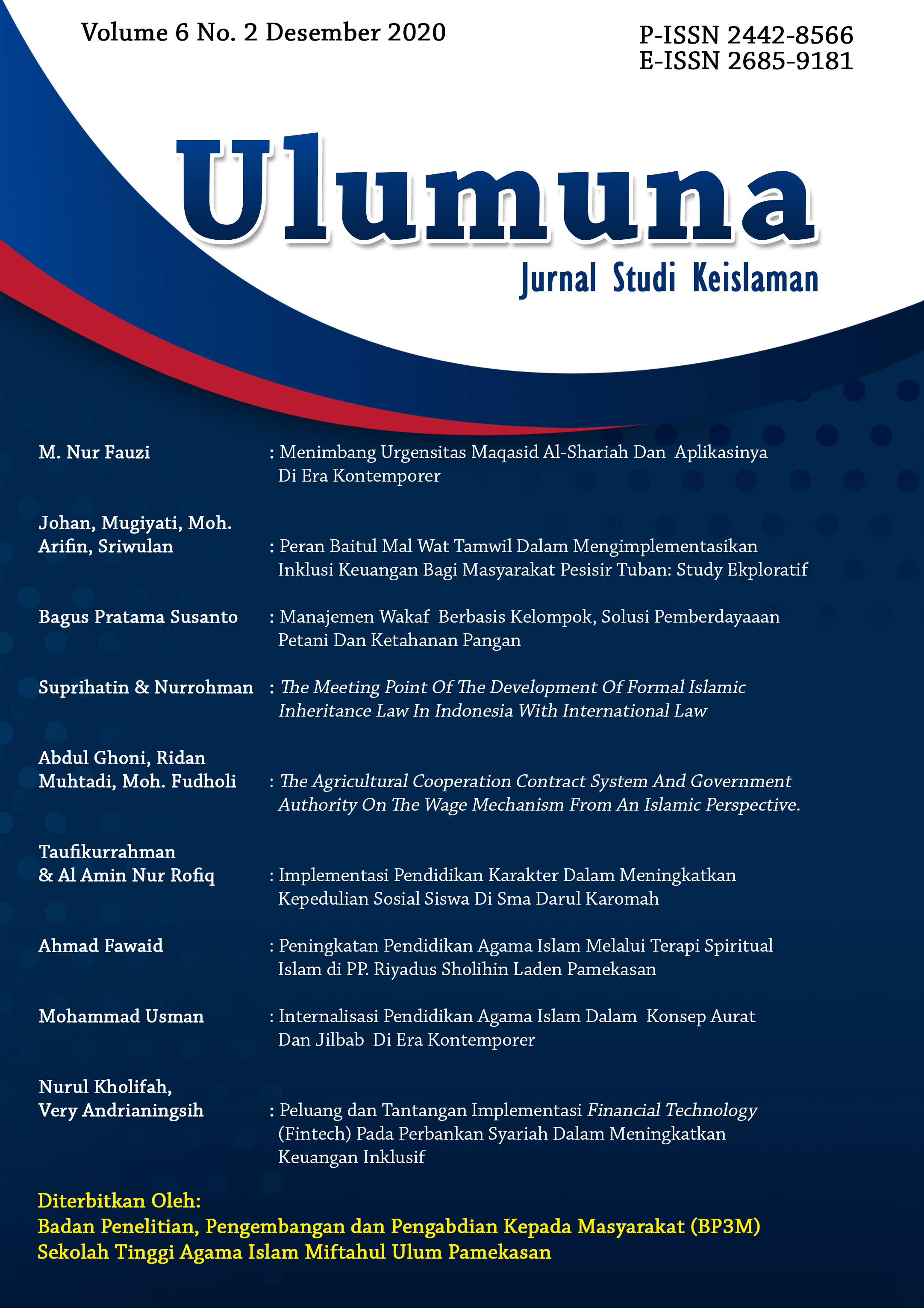 How to Cite
Fawaid, A. (2020, November 23). PENINGKATAN PENDIDIKAN AGAMA ISLAM MELALUI TERAPI SPIRITUAL ISLAM DI PP. RIYADUS SHOLIHIN LADEN PAMEKASAN. Ulumuna: Jurnal Studi Keislaman, 6(2), 275-290. Retrieved from http://ejournal.kopertais4.or.id/madura/index.php/ulumuna/article/view/4114
This work is licensed under a Creative Commons Attribution-ShareAlike 4.0 International License.
Jurnal ini terbuka untuk umun dan bisa digunakan untuk kepentingan ilmiah lainnya