TIPIKAL SANTRI DALAM MENYIKAPI GEMPURAN TREN KONTEN VIDEO TIKTOK
(Santri SMP Bilingual Terpadu Pesantren Modern al-Amanah Junwangi)
Abstract
This study aims to classify the students of the Al-Amanah Junwangi Modern Islamic Boarding School into several behavioral characteristics in responding to the onslaught of tiktok content trends. The method used in this research is descriptive qualitative. The research subjects are students who live in Islamic boarding schools ranging in age from 14 to 16 years by conducting interviews. This study finds that there are 4 types of typical student groupings in responding to the onslaught of tiktok content trends in the current digital era. These are typical observers, typical imitators, typical modifiers, and typical focus.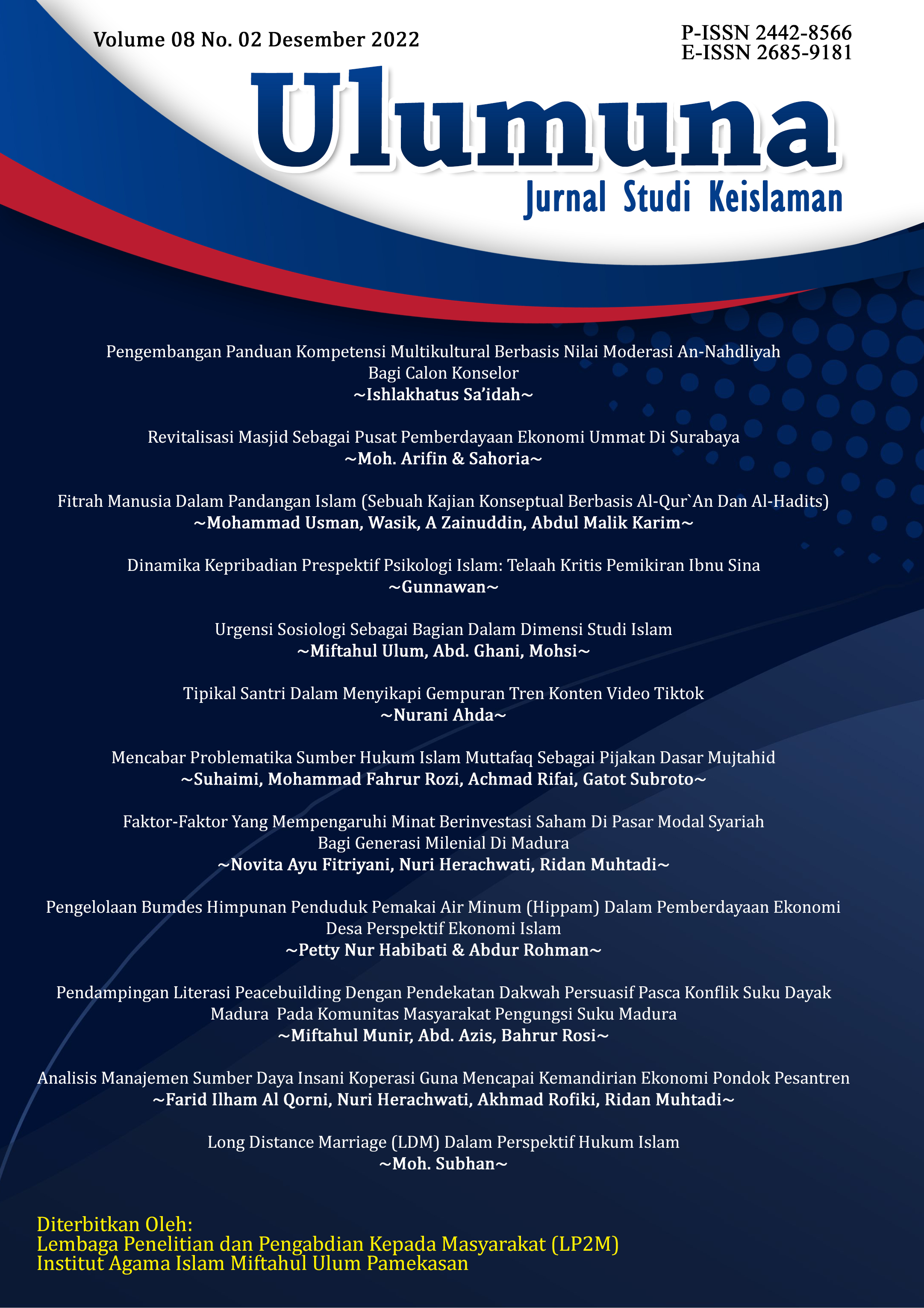 Downloads
How to Cite
Nurani Ahda. (2022). TIPIKAL SANTRI DALAM MENYIKAPI GEMPURAN TREN KONTEN VIDEO TIKTOK: (Santri SMP Bilingual Terpadu Pesantren Modern al-Amanah Junwangi). Ulumuna: Jurnal Studi Keislaman, 8(2), 329–343. https://doi.org/10.36420/ju.v8i2.5902
License
Copyright (c) 2022 Nurani Ahda, Lilik Hamidah
This work is licensed under a Creative Commons Attribution-ShareAlike 4.0 International License.
Jurnal ini terbuka untuk umun dan bisa digunakan untuk kepentingan ilmiah lainnya