REVITALISASI MASJID SEBAGAI PUSAT PEMBERDAYAAN EKONOMI UMMAT DI SURABAYA
Abstract
Mosque-based economic empowerment is an economic missionary movement to increase the independence and welfare of the community. Mosques as religious institutions are expected to be able to prosper the community with productive programs through the concept of economic empowerment. Based on these reasons this study aims to find a mosque-based economic empowerment model. This research uses qualitative research with a phenomenological approach. The data collection technique uses observation, interviews, and documentation. Data analysis uses interactive descriptive analysis through power reduction, data display, and data verification. The results of this study found that mosques must be able to revitalize their roles and functions based on community needs. Al Akbar Mosque has must apply modern administration and be able to identify the potential of the community. The input of economic empowerment includes institutions, leadership and goals. The process of economic empowerment includes spiritual formation, personal mental formation, capacity building, and giving power. Output of economic empowerment includes strengthening character, strengthening mental character, strengthening emotional relationships, strengthening business and strengthening the economy. Outcomes obtained include spiritual abilities and economic abilities so as to be able to give birth to the welfare of the world and the hereafter. Thus, the mosque was not only prospered by the community, but the mosque was able to prosper the community.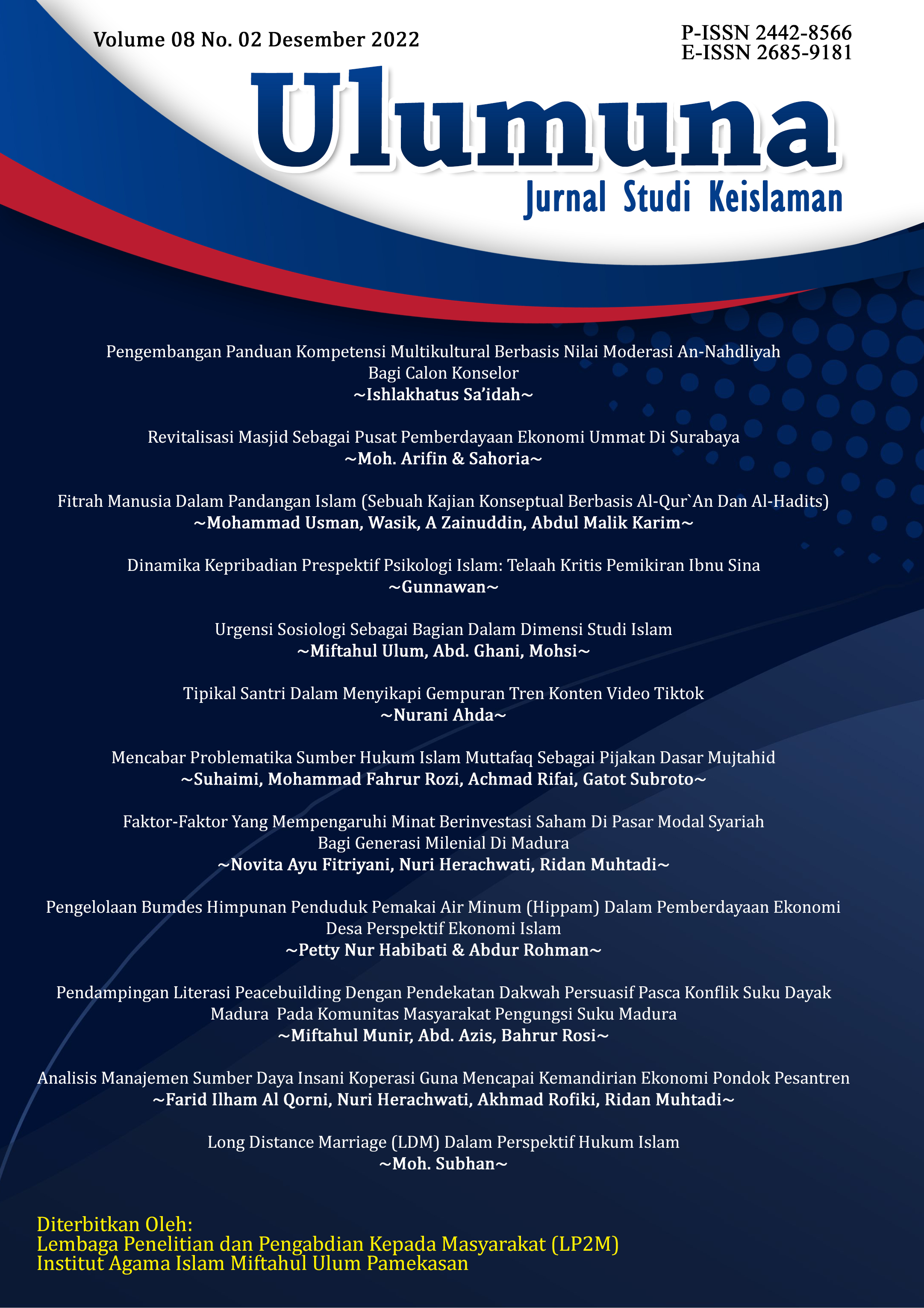 Downloads
How to Cite
Moh Arifin, & Sahoria. (2022). REVITALISASI MASJID SEBAGAI PUSAT PEMBERDAYAAN EKONOMI UMMAT DI SURABAYA. Ulumuna: Jurnal Studi Keislaman, 8(2), 269–283. https://doi.org/10.36420/ju.v8i2.6174
License
Copyright (c) 2022 Moh Arifin, Sahoria
This work is licensed under a Creative Commons Attribution-ShareAlike 4.0 International License.
Jurnal ini terbuka untuk umun dan bisa digunakan untuk kepentingan ilmiah lainnya