UPAYA MENCIPATAKAN MEDIA MASSA DAKWAH (Sebuah Kajian Teoantroposentris)
Abstract
This paper discusses the inculcation of religious values ​​in the mass media, so that the news is preaching and can be an intermediary to build a society that is in accordance with the guidance of Islamic law. With qualitative analysis, the results of this paper are elaborated in the form of a translation based on existing literature and data based on the Theoantropocentric Theory. Media actors as a profession have taken shortcuts by referring to the principle of benefits prioritizing the principle of benefits in their coverage and reporting, which is at the same time paradoxical to the professional ethics they carry. Compounded by the lack of respect for the principle of presumption of innocence in the name of the public interest in obtaining information, will increasingly make mass media and media actors as dominant individuals in reconstructing and manipulating social reality.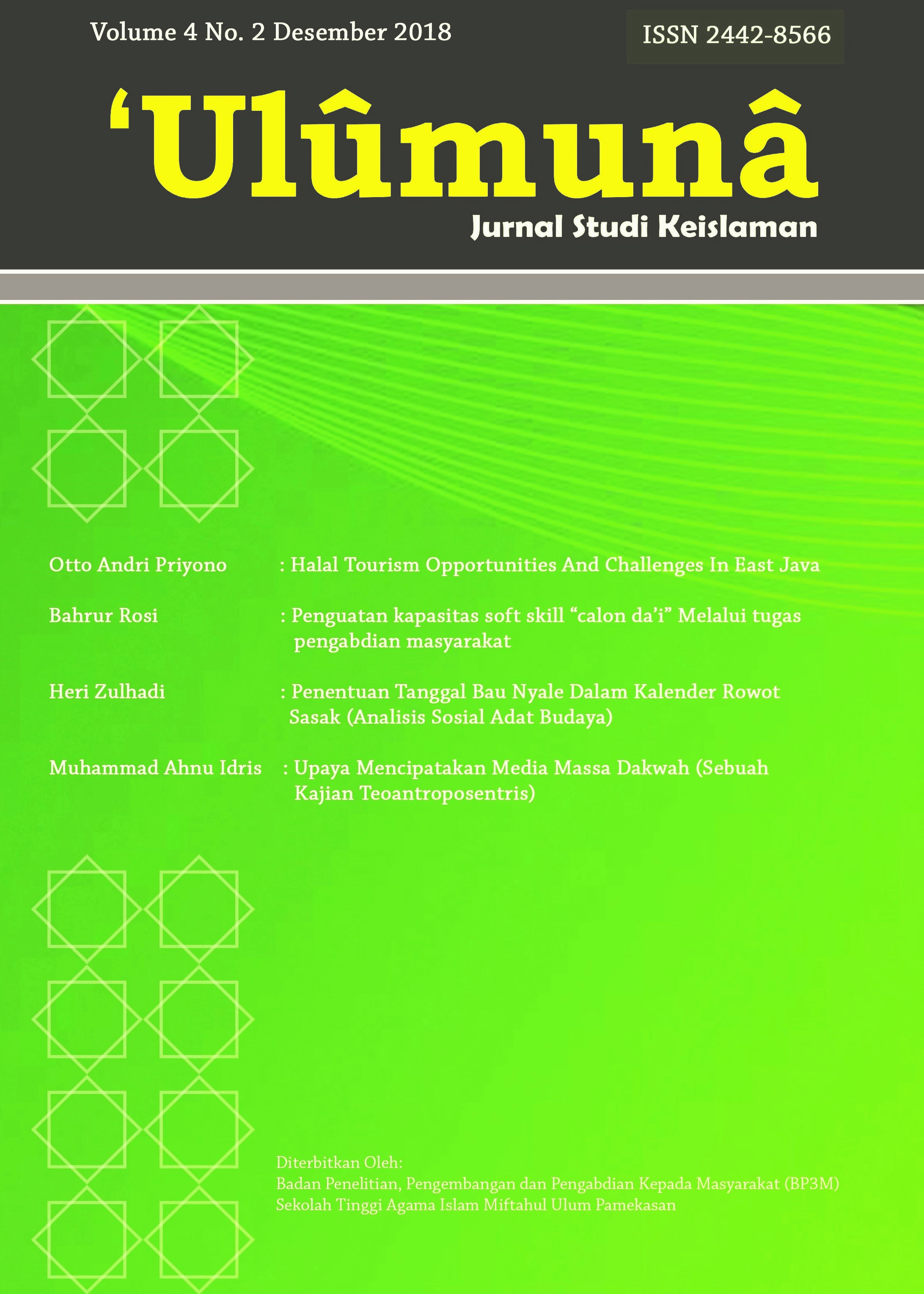 How to Cite
Idris, M. (2018, December 10). UPAYA MENCIPATAKAN MEDIA MASSA DAKWAH (Sebuah Kajian Teoantroposentris). Ulumuna: Jurnal Studi Keislaman, 4(2), 134-150. https://doi.org/https://doi.org/10.36420/ju.v4i2.3499
This work is licensed under a Creative Commons Attribution-ShareAlike 4.0 International License.
Jurnal ini terbuka untuk umun dan bisa digunakan untuk kepentingan ilmiah lainnya