PENGUATAN KAPASITAS SOFT SKILL "CALON DA'I" MELALUI TUGAS PENGABDIAN MASYARAKAT
Abstract
Strengthening the capacity of prospective preachers is an effort made by the Islamic boarding school Miftahul Ulum Panyeppen to describe the direct experience of students who have passed the learning activities in the pesantren. The activity aims to optimize the abilities of the students before they become part of the community. This paper also explains about some of the things experienced by the students as prospective preachers while in the midst of society. This research results in a finding that the process of strengthening the capacity of prospective preachers is very closely related to the understanding of prospective preachers on their interpersonal competence, intercultural adaptability and good self-management. Of course, without denying the strong faith and maturity of religious knowledge that is owned as the most basic provision in every missionary activity.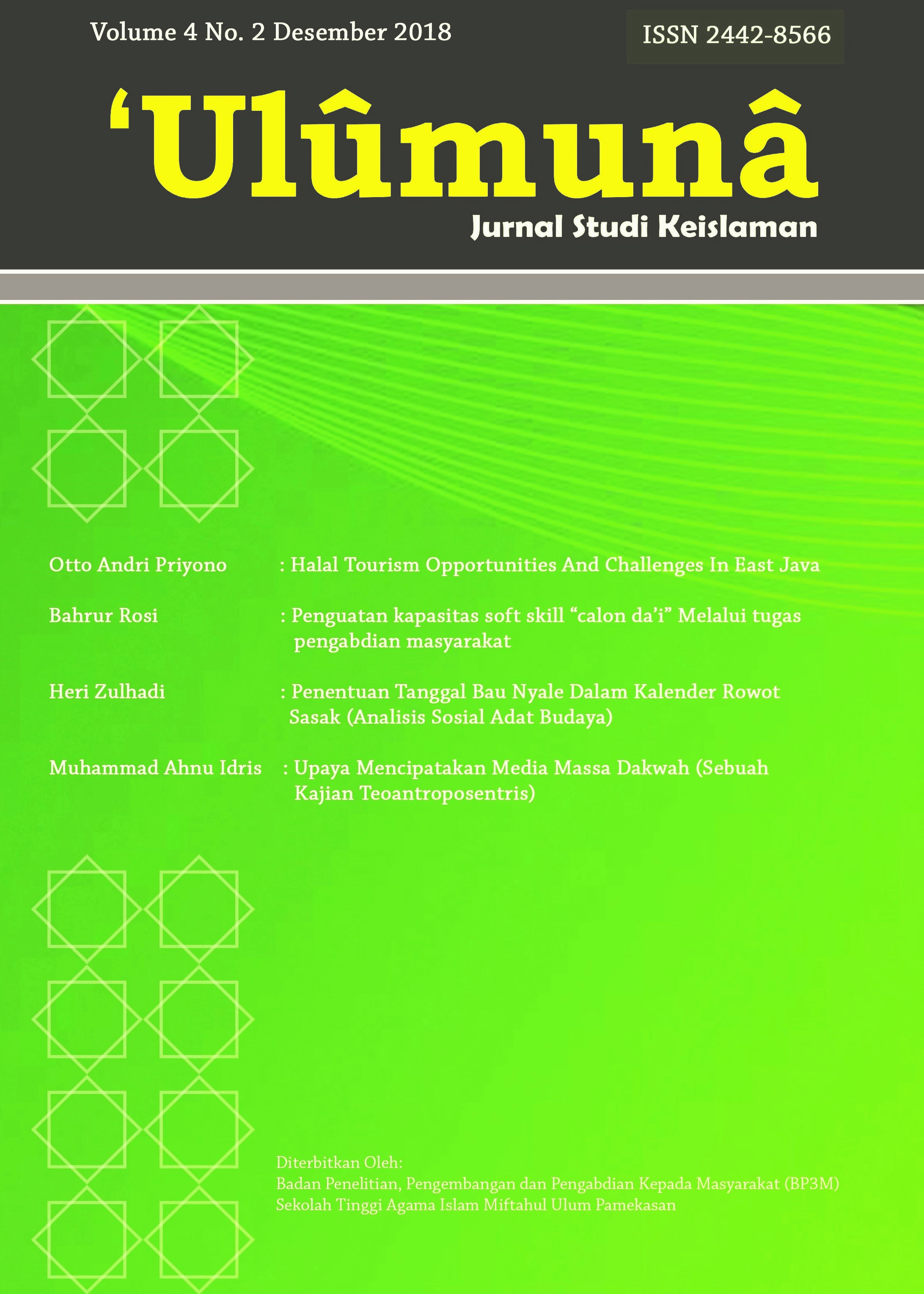 How to Cite
Rosi, B. (2018, December 10). PENGUATAN KAPASITAS SOFT SKILL "CALON DA'I" MELALUI TUGAS PENGABDIAN MASYARAKAT. Ulumuna: Jurnal Studi Keislaman, 4(2), 151-170. https://doi.org/https://doi.org/10.36420/ju.v4i2.3500
This work is licensed under a Creative Commons Attribution-ShareAlike 4.0 International License.
Jurnal ini terbuka untuk umun dan bisa digunakan untuk kepentingan ilmiah lainnya