HALALAN THAYYIBAN: THE KEY OF SUCCESSGUL HALAL FOOD INDUSTRY DEVELOPMENT
Tamimah Tamimah,

Sri Herianingrum

Inayah Swasti Ratih

Khofidlotur Rofi'ah

Ummi Kulsum
Abstract
This study aims to see the role of halal and thayyib food which can support the success of the halal food industry. Because at this time the diversity of food circulating in the community began to a very popular pattern of life. Starting from local food, even imported food has become a public interest in consumption. However, this diversity raises doubts about whether the food consumed has met the standards of halal and thayyib. Presently, halal and thayyib food is not only a basic obligation for consumers to consume, but has become the basic key to the development of a global halal food industry considering halal and thayyib foods are not only sought after by Muslim consumers, but non-muslim consumers are interested in halal products because security is guaranteed. The research method used uses literature studies by searching for various literature that is relevant to this research. The implications of this research are as a strategy for food industries to use halal and thayyib standards in their industrial development so that they can survive and be able to compete with other industries.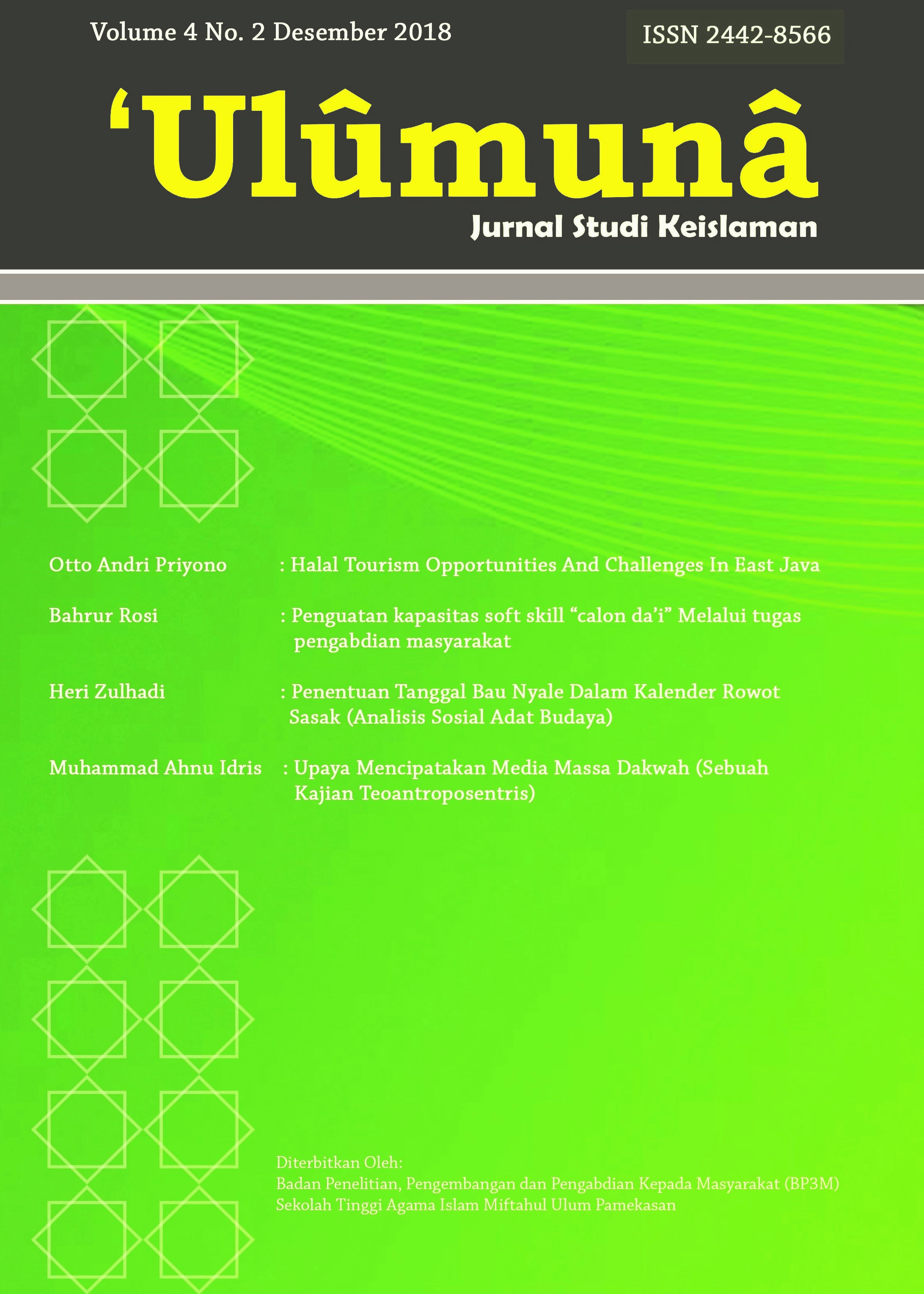 How to Cite
Tamimah, T., Herianingrum, S., Ratih, I., Rofi'ah, K., & Kulsum, U. (2018, December 10). HALALAN THAYYIBAN: THE KEY OF SUCCESSGUL HALAL FOOD INDUSTRY DEVELOPMENT. Ulumuna: Jurnal Studi Keislaman, 4(2), 171-186. https://doi.org/https://doi.org/10.36420/ju.v4i2.3501
This work is licensed under a Creative Commons Attribution-ShareAlike 4.0 International License.
Jurnal ini terbuka untuk umun dan bisa digunakan untuk kepentingan ilmiah lainnya