About the Journal
Syaikhuna: Jurnal Pendidikan dan Pranata Islam STAI Syaichona Moh. Cholil Bangkalan (p-ISSN: 2086-9088 and e-ISSN: 2623-0054) is a journal published by STAI Syaichona Moh. Cholil Bangkalan twice a year in March and October. This journal is a forum for communication in various disciplines, including Islamic studies, Islamic education, sharia, Islamic education thought, learning methods, law, and other Islamic institutions.
Current Issue
Vol. 14 No. 02 (2023): October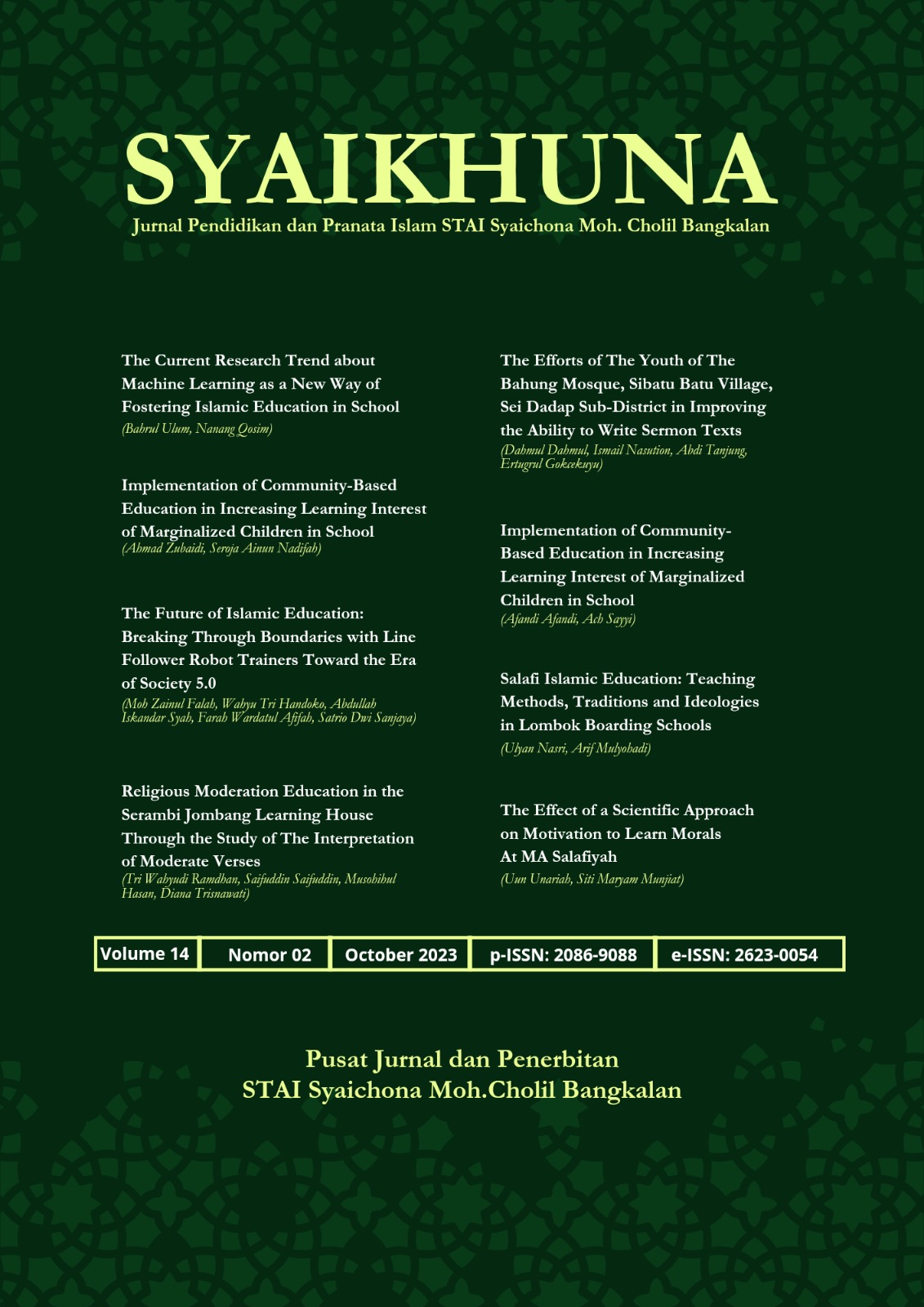 This edition has been available online since October 31, 2023, for the regular edition of October 2023. All articles in this edition amount to 8 (5 original research articles) and 3 collaborative articles from authors from 4 countries (Indonesia, Taiwan, Turkey, and Malaysia).
View All Issues
Nama Jurnal

:

Syaikhuna: Jurnal Pendidikan dan Pranata Islam STAI Syaichona Moh.

Cholil Bangkalan

Jurnal Abbr.

:

Syaikhuna

ISSN

:

2086-9088

 (p), 

2623-0054

 (e)

DOI

:

10.58223

Pub.

Frekuensi

:

Dua kali dalam kebijakan (Maret & Oktober)

Akreditasi

:

Sinta 4

(Indeks Sains dan Teknologi)

Penerbit

:

 STAI Syaichona Moh.

Cholil

Afiliasi

:

STAI Syaichona Moh.

Cholil Bangkalan, Indonesia

Kantor Editorial

 

Jl.

KH.

Moh.

Moh.

Cholil Gg.I / 6 Demangan Barat Bangkalan, Indonesia